Traditional music concert at Turda Salt Mine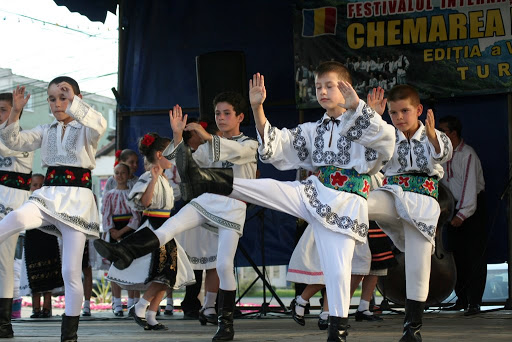 Saturday and Dunday (26-27th of July 2014) in Turda Salt Mine, there will be a  traditional  music concert.
To this folkloric show will participate esambels from Greece and different zones from Romania: Galati, Jibou, Botosani,
Bailesti and of coures, from Turda.
The schedule is:
Saturday:
10:00-11:00 LITI FOLK DANCE GROUP – Greece
CUNUNA – Jibou
DATINA TURDEANA – Turda
11:00-12:30 Regal of fanfare:
VALURILE DUNARII – Galati
PROMENADA – Campia Turzii
JUMP – Cluj-Napoca
POTAISSA – Turda
Sunday:
10:30-12:00 BALADA – Botosani
BOBOCICA – Bailesti
COMORILE ARDELENE – TURDA
This esambles are presented in Turda for the International Festival of Folklore.
"Chemarea Muntilor", event orgnanised by Turda Hall, the City Council of Turda, the Municipality Culture House,
and Comori Ardelene Association with Turda Salt Mine beeing the Guest House for the guests. The concerts will continue
also in Teilor Prak.
Those who are inlove with tradition and folklore are invited to attent at a nice concert in a unique location,
in Turda Salt Mine amphiteatre, at 80 meters below the surface.