A real museum of salt mining in Transylvania

The Turda Salt Mine is now a veritable history museum of salt mining. The excellent state of preservation of mining and machinery used to transport salt, together with the cautious work carried out for prepararing the mine to become a tourist attraction, have made history and legend meet harmoniously here. The increasing number of tourists arriving from distant geographical areas to visit the mine are a confirmation of interest and historical value.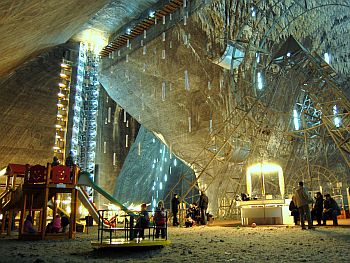 With a long tradition, during the summer,
Durgau lakes 
formed mineralized salt on old mining sites, offers tourists a wonderful place for recreation and relaxation in a natural setting. For convenience of tourists were sunbathing spaces, sand, wooden pontoons, showers and a bar terrace.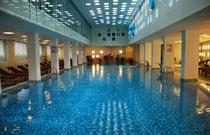 It is a
Spa
which display of fitness center, an interior swimming pool, 3 jacuzzi, a dry sauna and a wet sauna, all of them offering every client a nice experience and is the perfect place for relaxing and regaining the muscle tone or maintain your beauty and health.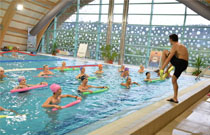 Didactical Swimming Pool
is welcoming you in excellent conditions for swimming: 28ºC water temperature, 30-32ºC air temperature. The dimensions: 25 m long, 12.5 m wide and the deepness of water from 1.2 m to 1.8 m. The swimming pool is split in 5 lanes each of them with a block start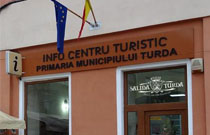 Tourist Information Center
is helping the tourists with information about tourist attractions in town and in the surrounding area.45 Republicii street
Phone/fax: +40 364 108 229,
e-mail: centruinfo@salinaturda.eu
Calendar evenimente
There are no upcoming events.