Access
Acces for people with neuromotor disabilities is through the old entrance from Salinelor St. No.54b. For this category of tourists visit is possible only in transport gallery Franz Josef, Steady Ghizela (asset treatment), Joseph mine (Hall echoes – balcony), Crivacul, the extraction shaft room, Meeting room (The Altar and rich scale).
Inside the Salt Mine the access with pets and food consumption is forbiden. Salina Turda can rent to visitors pet cages (dogs, cats) for 15 lei per day / per pet.
Access to the car parking is based on the ticket and the price is 5 lei / day / car or motorcycle.
In the pavilion at the entrance to Salina Turda there is an ATM exchange.
Regulation of movement and behavior in Turda Salt Mine – click here.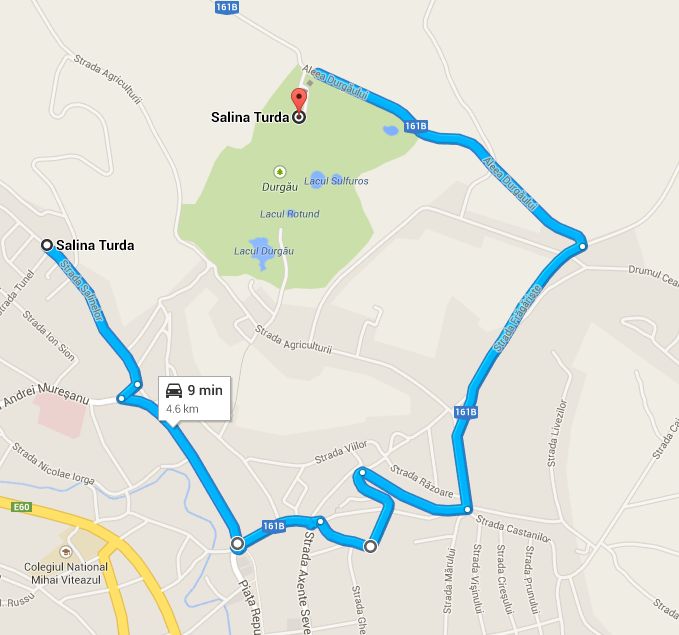 Location A:    Entrance Salina Turda through the street Salinelor No.54B, Turda, district of Cluj (GPS : N=46.583742 E=23.776267)
Location B:    New Entrance Salina Turda through the street Aleea Durgaului N0.7, Turda, district of Cluj (GPS : N= 46.588833 E=23.787632)
Phone::                 +40371-302337; +40364-260940; +40364-260941; +40264-311690
Fax:                       +40364-260968
Email:                    office[at]salinaturda.eu
Local transport:       Line 17